If only all venues sounded as amazing as the Union Chapel. This was the second time I saw a gig at the Union Chapel (both in February) and it's become a venue that will never disappoint you in delivering amazing acoustics to your tired innocent ears (mine anyway). That's just the venue! Wait until you hear about Ane Brun. Her + Union Chapel = Aural sex.
I managed to meet up with Anika for the gig, and we were pretty much in front of the queue waiting to get some tasty tasty pews at the front. Unfortunately we both opted for box office collection which meant all ticket holders go into the venue pretty smoothly leaving us a bit boned for where to sit with all the tasty pews taken, I oped for the left hand side of the stage since I brought the big guns for the gig (big guns being a telezoom lens, not actual guns to a church (this isn't Face Off)).
The support were fun, I quite liked the first act Ellie Goulding she had a lovely voice which worked well with the acoustics in the venue. I kept thinking she was wearing dungerees during the show which was funny (she wasn't). She seemed a bit shy but really stood out when she started singing. Her music on myspace has quite a bit of synth action going on (very Imogen Heap at times) but she only did an acoustic set tonight which I think was more appropriate (can't imagine Robots in Disguise doing a set in a chapel). Would definitely want to see her again.
The second act was Teitur. He was a friend of Ane Brun, Anika described him as Peter Broderick minus the looping action and crazy ass instruments, don't think I could do any better in describing him. He was alright. He played the piano for a few tracks, I felt the songs kinda went on for a bit.
After a nice wait and playing the "what if" game with Anika (she didn't like it too much hehe), Ane came on with her backing singers. She introduced them as her "diamonds" which was cute. I immediately had the song "Sparkling Diamonds" performed by Nicole Kidman at Moulin Rouge in my head. She was friendly and bubbly to the audience, we were quite a quiet bunch (probably because we were at a church and all).
She played 18 songs in total, most of which are from her latest album Changing of the Seasons. My favourites were The Treehouse Song, The Puzzle, Changing of the Seasons, My Star, Linger with Pleasure and her cover of True Colours. Here's a video of it in action: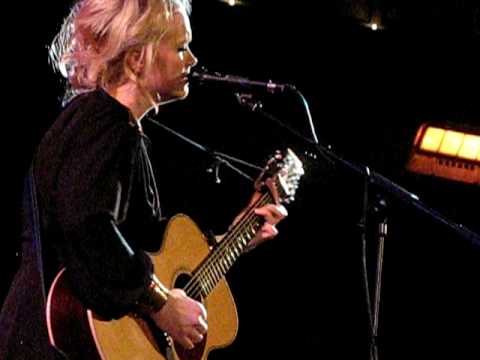 Petrified Forest Road was another awesome song she played, it was funny when one of the diamonds did a swear during the gig, everyone started giggling when she told us about the debate backstage on whether they should use the world and yeah, one of them did it.
Near the end Ane did some audience participation and made us hum to Linger with Pleasure, here's us in action (i didn't hum because I'm recording innit).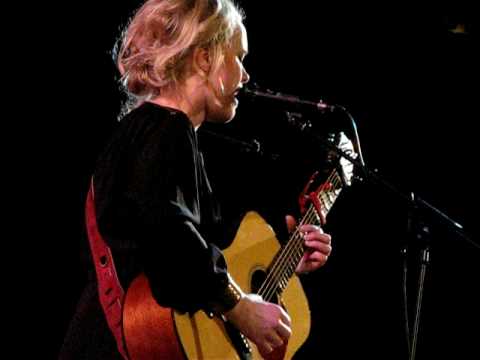 The entire show was amazing, it reminded me of how I felt after seeing Lisa Hannigan live at St John's cathedral, just the acoustics mixed in with an amazing beautiful voice. Though i didn't goto any hectic crazy moshy gigs this week, it felt like this one was the most relaxing and mellow gig out of them all, not to mention the best. I'd love to see more bands play in this chapel (will be seeing Kimya Dawson play so yay). Think I'll book tickets to see Shearwater as well, they're always fun to see. So yeah, Ane Brun, if she ever plays again I'll be the first one to book tickets